Publisher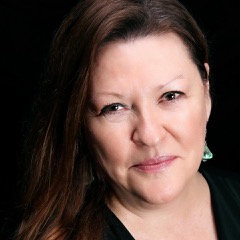 Stephanie Hainsfurther is well known in the Albuquerque community as a supporter of the performing arts and as a humorous writer on gardening topics, having written The Thirsty Gardener column for ABQ Free Press.
A deep sense of place informs everything she writes, and her coverage of the arts and of gardening is hyperlocal and specific to her desert experience in Albuquerque. Her performing arts column "Top Tix" appears monthly in Local Flavor Magazine, Santa Fe (localflavormagazine.com).
Over the past 30 years, Stephanie published more than 1,500 articles in international, national, regional and online journals and magazines, covering business, the arts, architecture, women's issues, and gardening topics in three USDA zones. She co-authored "Covering the Business Beat" (Purdue University Press) with Emily Esterson and wrote "Pocket Gardening for Your Small Spaces" (Hobby House Press).
In addition to ABQ Arts & Entertainment, she edited the following publications: ABQ Free Press (Associate Editor, Arts), New Mexico Business Weekly, now Albuquerque Business First (Associate Editor, Special Publications), New Mexico Business Journal (Editor), Albuquerque The Magazine (Editor), and Community Life Connecticut (Editor, Books).
Among her volunteer activities, she is publicity director for Opera Southwest (operasouthwest.org) and media contact for Chamber Music Albuquerque (ChamberMusicABQ.org).
At present, she is developing the launch of another online magazine, New Mexico Gardener. Stephanie learned to garden on the East Coast in USDA Zones 5 and 6, where she was afraid the plants would die if she didn't water them regularly. After gardening for 21 years in the high desert of Albuquerque (Zone 7b), she fears nothing.
Happy Little Army of Reviewers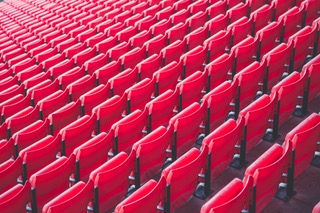 We engage music, theater, film and dance reviewers who love their chosen areas of the arts. Our subscriber organizations give them free tickets; our website gives them a byline.
We're not doing journalism here. ABQ Arts is openly passionate about our Albuquerque performing artists, who often have day jobs coupled to grueling rehearsal and run-of-show schedules, along with families and friends who support them and their aspirations. Many if not all of them have the very best training, top degrees, and years of experience in their art. These are the people behind the camera, drama, comedy, music, dance, and sheer magic you enjoy as enthusiastic audience members, right here in your hometown. Your neighbors are superstars.
Our job is to bring our subscribers—theaters, entertainers, venues, filmmakers, cinemas, all manner of performing arts—to your attention.