Gumshoe Productions: UPCOMING SEASON ANNOUNCEMENT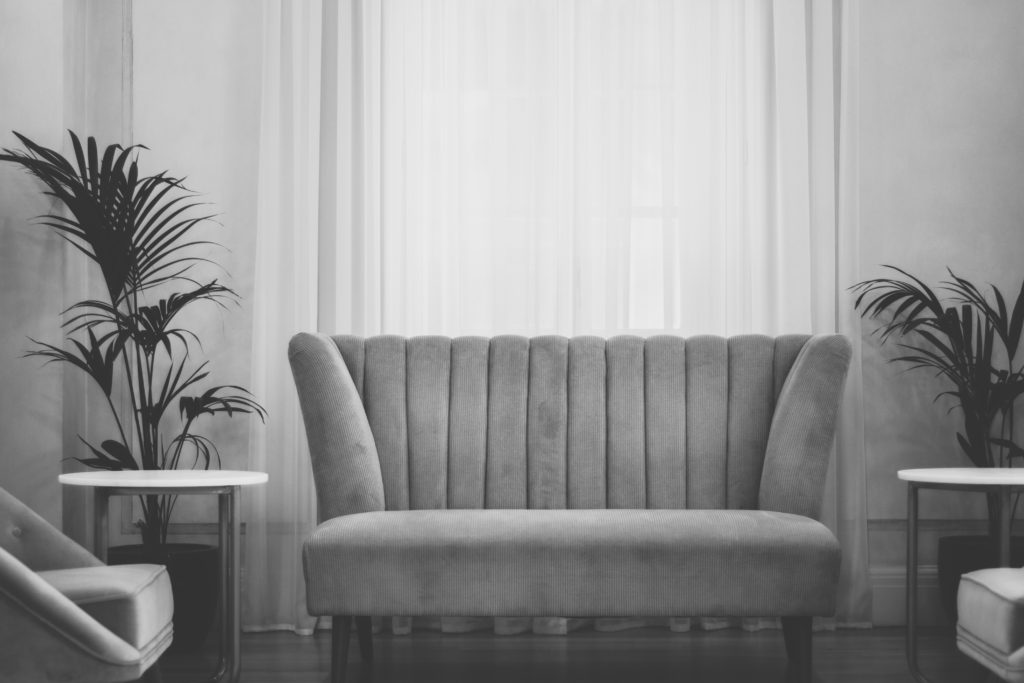 CONGRATULATIONS TO GUMSHOE PRODUCTIONS FOR A SUCCESSFUL FIRST RUN!
Watch this space for the announcement of a new play by Gumshoe.
In hard-boiled detective lingo, "The Big Sleep" means "death," so it's no surprise that, when The Big Sleep of Philip Marlowe opens, the famous detective finds out he's the corpse, an ice pick in his carotid. Being a detective, he wants to find out whodunnit. After a brief conversation with a somewhat hippy dippy God, Marlowe is granted access to the body of a living person to solve his last case. That person is timid bookkeeper Louis Dater.
Actor Colin A Borden plays both characters at the same time. This hilarious set-up is rendered priceless by Borden's knack for physical comedy, his Gumby-like movements and precise timing. Marlowe inhabits the right side of his body; Louis, the left. When Marlowe wants to get "Louie's" attention, he grabs his own lapels. When Louis is incapacitated, Marlowe must drag him around, and vice versa. The two argue with each other so convincingly that you will believe there are actually two men on stage. It's all down to Borden's talent and his clear understanding of each character's boundaries. Believe me, this amazing, comic portrayal alone is reason to buy a ticket.
Yet with only four other principal actors, there are 16 more roles in the show. Borden's colleagues, however, get to play out their multiple roles one at a time, in separate costumes (and wigs). 
Director/producer/playwright Kenneth Ansloan, a founder and veteran of The Dolls, Albuquerque's drag troupe, convincingly plays four women—Velma, Marlowe's grieving secretary; Lucy Baxter, a gangster's moll; Maggie Veecat, the gangster's wife; and silver-screen star Norma Desmond. With completely different voices, personalities, wigs, and dresses, Ansloan makes the most of each dame. You'll love at least the first three. Lightning-fast costume changes are handled smoothly by the astonishing Ansloan and his Backstage Divas.
The dialogue is not only clever and funny but riddled with references to films noir like North by Northwest, Sunset Boulevard, The Maltese Falcon, Mildred Pierce, Vertigo—and those were just the ones I recognized. Ansloan's knowledge of these classic films is encyclopedic, so a reading of the script with Googling is in order if you want to catch them all. 
Yet beyond simple allusions, Ansloan gets the cadence and the language just right. Take this little speech by Maggie Veecat: 
"You're sweet. You're a sweet guy. But ten years ago you wouldn't have given me any of that condescending 'You're a very lovely woman' crap.  You'd have sold your left nut just to be with me and I would have kicked you in the other one.  God, I was a hot bitch! What are you drinking?"
That sounds like it's straight out of Cat on a Hot Tin Roof. Even though he deliberately coarsens the language and dots the banter with double entendres to make us laugh, we still hear the rhythms of the old films. 
Now read this exchange between Louis and Madeline, and hear Humphrey Bogart's sexy growl in The Maltese Falcon:
LOUIS: (Getting a little tipsy) "You're just like all the other girls in this harem. Perfectly content to wallow around in Luther's filth just as long as you're wallowing in diamonds and furs. I'd bet you'd kill for these earrings." 
MADELINE: "Don't be silly, Louis. I wouldn't kill anyone…for rhinestones.  But someday I hope to show you just how far I'm willing to degrade myself for a priceless statuette." 
In this exchange between the General and Louis, the General gives his take on Madeline:
GENERAL: "As I was saying, Mr. Marlowe, my wife is a lovely woman.  She has the body of Venus De Milo, the smile of Mona Lisa, and the soul of the picture of Dorian Grey."
LOUIS: "Sounds like quite the work of art."
Those are lines worthy of Raymond Chandler.
AJ Carian carries the femme fatale torch in triplicate, playing twin sisters Madeline and Misty More, and Mildred Pierce, the book-and-movie heroine. Carian is exquisite and adorable as the ultra-femme Madeline, and Louis falls in and out of love with her as his (and Marlowe's) suspicions permit.
Erin Best shines in her comic roles as General Stephenson; Helmut, the general's bodyguard (she plays the two men in the same scenes, much to the audience's delight); Brick, bodyguard to Luther Vandergladden, a gangster; a bartender named Shirley; and Dragon Woman. Small but mighty, her energy is infectious and her talent, indispensible.
Rick Huff does a nice rendition of a mean, snarling Vandergladden, and is funny and unexpected as Mildred Pierce's daughter, Veda. He's a good counterpoint to Ansloan as Maggie Veecat. Dare I say they make a handsome couple?
Silent partners Joshua Ball as Mugsy and Banx Tenorio as Bugsy add to the mayhem with a car chase/shootout. The "cars" are boxes held up with suspenders, zooming around the minimal set on foot power alone. The multimedia, black-and-white scheme (both sets and costumes) takes a bow to the great films noir—and the Mount Rushmore bit is classic. Go and laugh your spats off.
—Stephanie Hainsfurther publishes ABQArts.com.

Photos by Russell Maynor.
TOP: COLIN A BORDEN AS PHILIP MARLOWE/LOUIS DATER.
SECOND PHOTO: KENNETH ANSLOAN AS MAGGIE VEECAT.
MIDDLE: AJ CARIAN AS MADELINE MORE, MISTY MORE, AND MILDRED PIERCE; WITH COLIN A BORDEN.
BOTTOM: ERIN BEST (L.) AND RICK HUFF (R.) PLAY MULTIPLE CHARACTERS IN THE SHOW.
PLAY IS PERFORMED AT NORTH FOURTH THEATRE, 4904 4TH ST. SW. GO TO: holdmyticket.com
"LIKE" GUMSHOE PRODUCTIONS ON FACEBOOK!