Reverse Psychology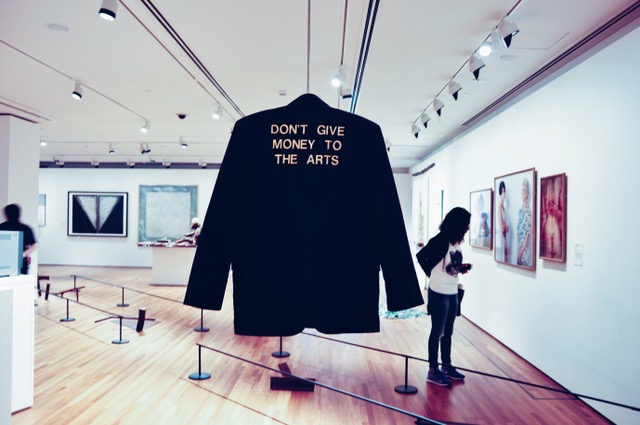 This clever image by photographer Jocelyn Wu of Unsplash.com reminds us that not all messages are verbal. As any lover of the arts knows, an arresting visual can say it quicker and with lasting impact. And as our performing arts subscribers know, it's getting tougher to reach their financial goals.
Our theaters and other performing arts companies and venues need your support in many ways. Give lavishly and lovingly. Give when you can. If you can't write a check, volunteer. If you can't volunteer, buy a discounted season ticket. Bring your friends to the show. Spread the word on your Facebook page and on Twitter when you've seen a performance you love. Call someone and invite them to go with you to a musical, play, dance, film, or concert. Enrich their lives as our local performing arts organizations enrich yours.
Our performing arts subscribers are listed here. Go to their websites, contact them, buy a ticket. Ask these hard-working folks what they need to keep making their magic.
The Adobe Theater, adobetheater.com
Albuquerque Little Theatre, albuquerquelittletheatre.org
Aux Dog Theatre Nob Hill, auxdogtheatre.org
FUSION Theatre Company, fusionabq.org
Landmark Musicals, landmarkmusicals.org
The Vortex Theatre, vortex abq.org
West End Productions, westendproductions.net