The Vortex Theatre: "A Streetcar Named Desire" Is a Hit!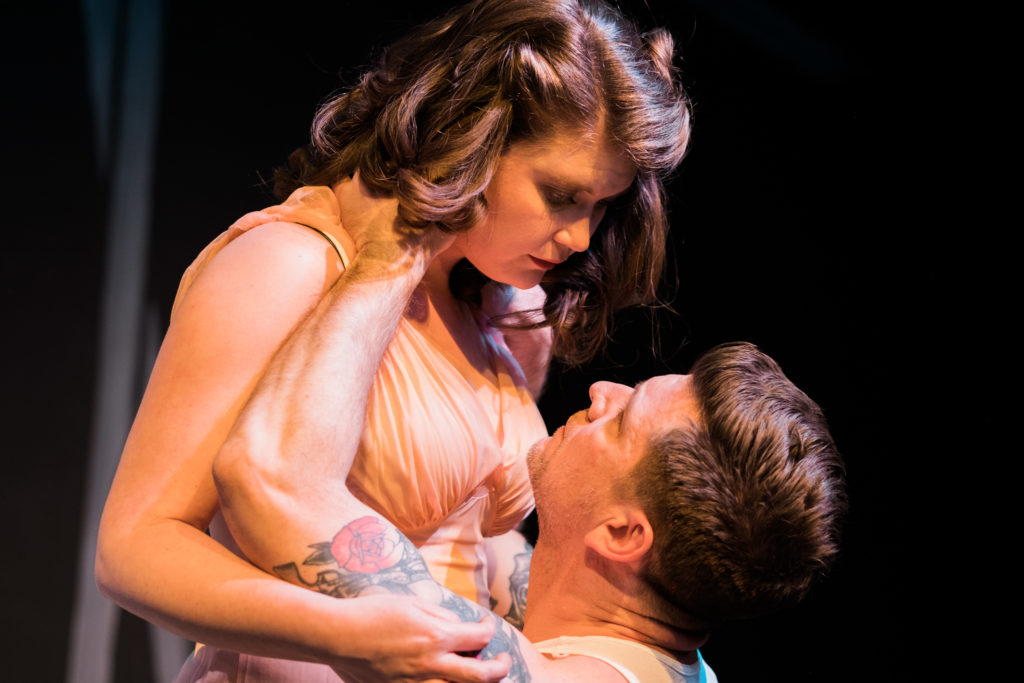 Last chance to see this smash hit!
A Streetcar Named Desire
By Tennessee Williams
Directed by Paul Ford
Featuring Chad Brummett (Hamlet, Macbeth, Richard III) as Stanley and Bridget Kelly (Mrs. Warren's Profession, Sex with Strangers, The Graduate) as Blanche DuBois, the play's story revolves around the relationship between Stanley and his wife Stella (Amy Bourque – Spitfire Grill) and the pressures put on it by the arrival of Stella's sister Blanche. Considered one of the greatest of American plays and Williams' masterpiece, Streetcar is set in New Orleans in the 1940s.
Through April 15. Fri-Sat 7:30pm; Sun 2pm. Tickets: $22.
Photo of Amy Bourque (Stella) and Chad Brummett (Stanley) by Ryan Dobbs.