Tickets:
 vortexabq.org, 505.247.8600
A TUNA CHRISTMAS
By  Ed Howard, Joe Sears and Jaston Williams
Directed by Marc Comstock 
In this hilarious sequel to Greater Tuna, it's Christmas in the third-smallest town in Texas. Radio station OKKK news personalities Thurston Wheelis and Arles Struvie report on various Yuletide activities, including the hot competition in the annual lawn-display contest. In other news, voracious Joe Bob Lipsey's production of A Christmas Carol is jeopardized by unpaid electric bills. Many colorful Tuna denizens, some you will recognize from Greater Tuna and some appearing here for the first time, join in the holiday fun.
Director Marc Comstock also directed the sold-out run of Greater Tuna in summer of 2017. He said, "I'm thrilled to return to Tuna with a new cast of excellent actors. It's an enormously fun way for everyone to enjoy the holidays."
Playing all the citizens of Tuna in this quick change tour-de-force are Joel Miller (An American Daughter, Doublewide,TX) and Benjamin Liberman (Talley's Folly, House of the Spirits, Complete Bible Abridged).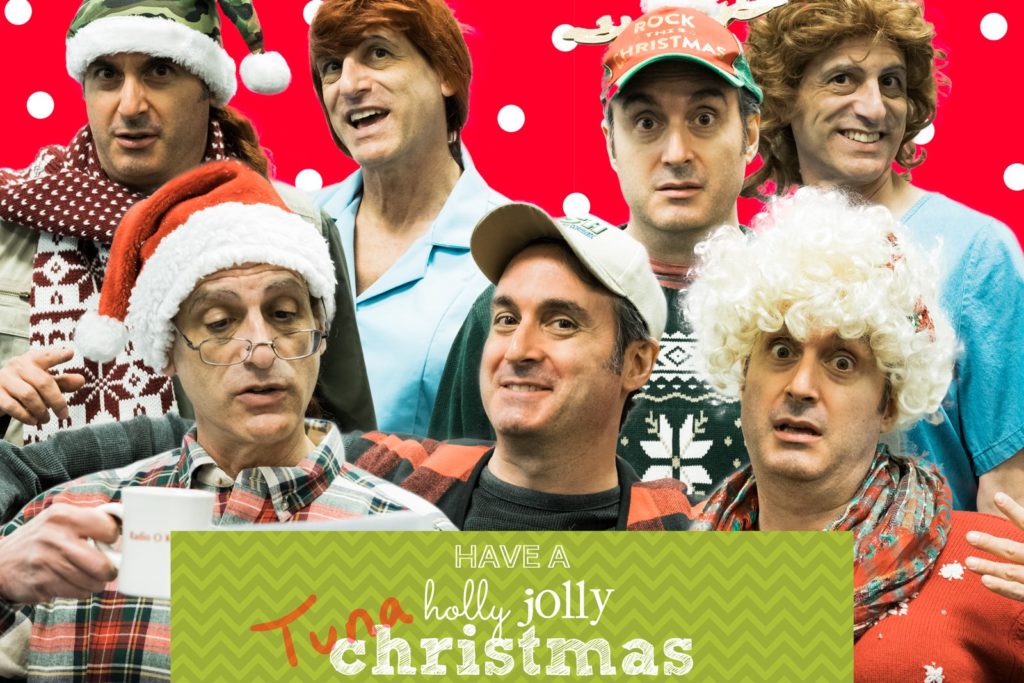 Show & Ticket Info:
Performances are Fridays at 7:30 pm, Saturdays at 7:30 pm, and Sundays at 2 pm. Tickets are $22 for general admission, $19 for Albuquerque Theatre Guild and SAG/AFTRA members and $15 for students 12 – 18. Pay What You Will Sunday, December 2. Talkback with directors and cast, Sunday, December 9. For a full schedule, please see www.vortexabq.org. Reservations and ticket purchases can be made online at www.vortexabq.org or by calling 505-247- 8600.
About the Vortex Theatre:
The Vortex is Albuquerque's oldest continuously-running Black Box Theatre, a pioneering venue for classic, contemporary, and cutting-edge theatre since 1976. This 501(c)3 non-profit community playhouse entertains audiences year-round with some of the city's finest productions, including our annual Summer Shakespeare Festival. The Vortex is located at 2900 Carlisle Avenue NE.